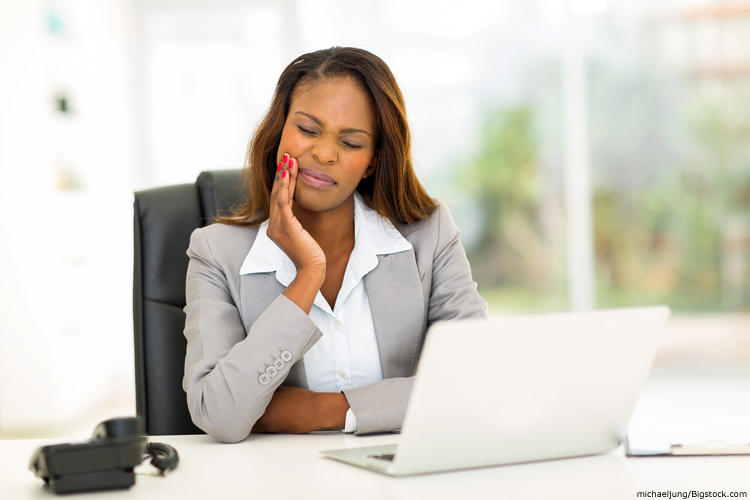 What to do if You have a Dental Emergency in Kansas City
No matter how careful we are with our dental care, emergencies happen. A tooth can be knocked loose during sports practice, or cracked by biting down on a piece of food that is unexpectedly hard. Because they're usually the result of accidents, dental emergencies can happen any time of the day or night. As with any other emergency, the best thing you can do in the case of a dental emergency is to stay calm, evaluate the situation, and act accordingly. And of course, if you're caught up in a severe or potentially life-threatening situation, call 911 or get to the nearest hospital right away!
Your Kansas City family dentist is concerned with your total dental health, which means that we're ready to take care of you immediately in the event of an actual dental emergency. But not all dental emergencies are created equal, and not every dental accident requires the immediate intervention of a dentist in Kansas City. Here are a few of the more common dental emergencies, and what to do if they happen to you:
If you lose a tooth or if a tooth is knocked out, keep the tooth moist, preferably by holding it in your mouth between your cheek and gum—but be careful not to swallow it! Then get to your Kansas City family dentist right away! If you aren't comfortable holding your tooth in your mouth, you can keep it in milk or a tooth preservation product that has the ADA Seal of Acceptance. In the event that a child loses a baby tooth, try to hang onto the tooth and make an appointment to see your dentist, who can make sure that the whole tooth came out, rather than just part of it.
If you crack or chip your tooth you can put a cold compress on your mouth to keep the swelling down, and call your family dentist in Kansas City right away! If any pieces of your tooth are broken off, try to save them and bring them with you.
If you lose a filling or crown you can try to temporarily place the crown back over the tooth or replace the filling with sugarless gum or an over-the-counter dental cement. Make an appointment to see your dentist as soon as possible.
If you have a persistent toothache thoroughly rinse your mouth and use floss to remove any food that might be lodged near the tooth. While you can take over-the-counter painkillers, don't lodge painkillers against your gums near the toothache, as this can cause damage to your gums. Call to schedule an appointment with your Kansas City family dentist.
If you have a tooth that is dislodged or partially moved then the best thing to do is to take it easy to avoid making the problem any worse. Try to chew in some other part of your mouth and avoid foods that might get stuck in your teeth or sticky foods that might further dislodge the tooth until you can get in to see your dentist.
At Blacker Family Dental, we're happy to help with any of your dental emergencies or dental restorations in Kansas City. If you're experiencing a dental emergency, call our office at (816) 763-8400 to schedule an appointment. For urgent dental emergencies such as knocked out permanent teeth that fall outside of normal business hours, contact Dr. Kyle Blacker at (816) 304-0663.