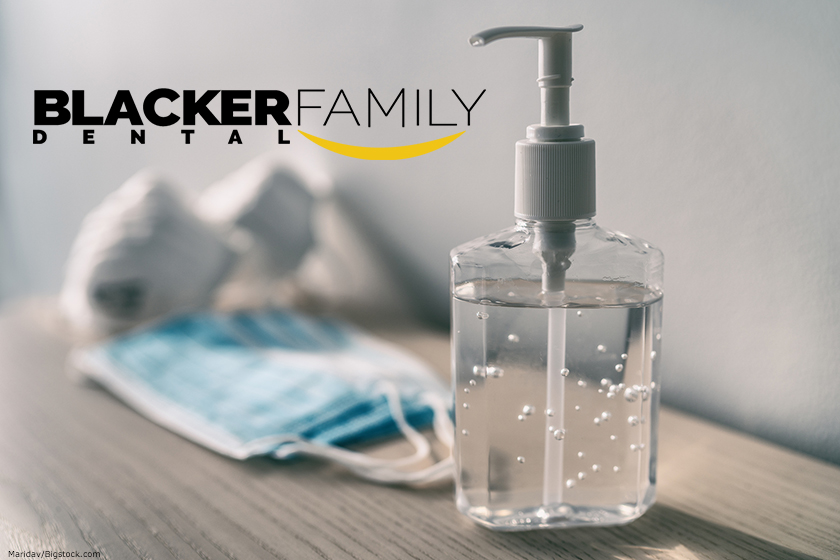 A Note To Blacker Family Dental Patients On COVID-19 Preparedness
To our valued patients,
We understand the concerns about the spread of COVID-19, otherwise known as the coronavirus. We, too, have a heightened level of concern and are taking every precaution possible to minimize its spread and assure that everyone who enters our Kansas City dental office is safe.
Based on current guidelines and our own standards and practices here at Blacker Family Dental, we remain open and ready to provide exceptional dental care experiences. Depending on community trends with COVID-19, our office may reduce patient load or close with short notice. We hope this doesn't occur, but we will contact you if it is necessary to temporarily close the office.
Our Kansas City dental office has been practicing a high level of infection control for many years. Our daily protocol as healthcare providers, otherwise known as universal precautions, helps us maintain a safe environment for you, your family, our staff, and our doctors. Considering the current situation, we are elevating our infection control procedures in response to this time of global concern, screening patients, and changing waiting room protocols.
To keep us all safe, we ask that you and your family also be cautious and that you do not come to the dental office if you have traveled internationally, traveled on any cruise ship, have been exposed to someone with the COVID-19 in the last 14 days, or are experiencing any of the symptoms below:
FEVER
FATIGUE
COUGH
SHORTNESS OF BREATH
If you have these symptoms, please call our office at (816) 763-8400 at least 24 hours in advance to reschedule.
Our hearts go out to anyone affected by COVID-19. At Blacker Family Dental, you and your family's well-being are our top priority, and continuing your dental care is a daily goal as well. Thank you for your continued trust and confidence and your cooperative effort towards maintaining health and well-being for our community as a whole.
We have included this American Dental Association link that features additional information regarding dental visits, infection control, and COVID-19.
Thank you, Drs. Mitch and Kyle Blacker, and Staff