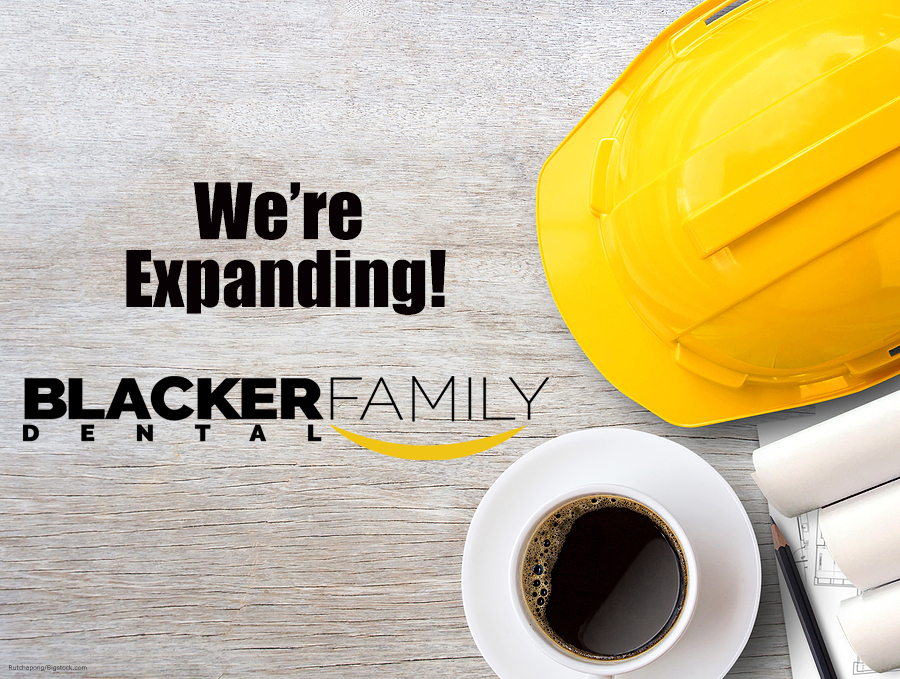 We're Growing and Expanding our KC Dental Practice!
Have you noticed the start of some new construction here at Blacker Family Dental? You're not alone! While nobody likes the actual construction part very much, we're very excited to be adding on to our existing Kansas City family dental practice to meet growing demand and take care of all of our patients' needs.
After all, we've been providing family dentistry and preventative care as well as cosmetic dentistry and dental implants, crowns, bridgework, and more from our 11208 Quincy Avenue dental office since 1983. That's a long time in the same place, but we love our location and the surrounding community, and our patients love it, too. That's why we decided to expand our existing location rather than relocating to a larger dental office someplace else.
However, that same little Kansas City office that was enough for our family dental practice back in 1983 won't do in 2023, so we're adding a new surgical center with three additional rooms as well as a treatment coordination room. Our new facilities will be outfitted with the most state-of-the-art equipment for your health and comfort, and we'll also be adding new members to our staff to help care for the additional patients that we'll be able to accommodate. We expect everything to be completed by March or April of 2023!
All of this is just part of our commitment to treating as many of our valued patients at our own facility as possible. This ensures that you get the same high-quality level of care you've come to expect from Blacker Family Dental, whether you're here for a simple cleaning or a more complex surgical procedure.
While we'll have to ask you to please excuse our construction at the north end of the building, we'll be here throughout the expansion, and the only changes to our practice will be positive ones. No dental care services will be affected, so keep your appointments for your cleanings and screenings, and feel free to reach out to us at any time if there's anything else you need. We're excited to show you all the latest developments to our Kansas City family dental practice, and we can't wait to open up our new expansion in the spring of 2023!
Besides our new surgical center and all the other great new expansions that are coming to Blacker Family Dental, we'll also be adding a new dentist to our team in early 2023. We're looking forward to giving you the chance to meet the latest member of our incredible dental staff, but we're going to have to save some of the details for a later date. Stay tuned!
In the meantime, please forgive our construction and know that you can keep all your regular appointments. Our new expansion will be open before you know it! If you have any questions or need to schedule your next checkup or cleaning, call (816) 763-8400 or click here to schedule an appointment at Blacker Family Dental today!