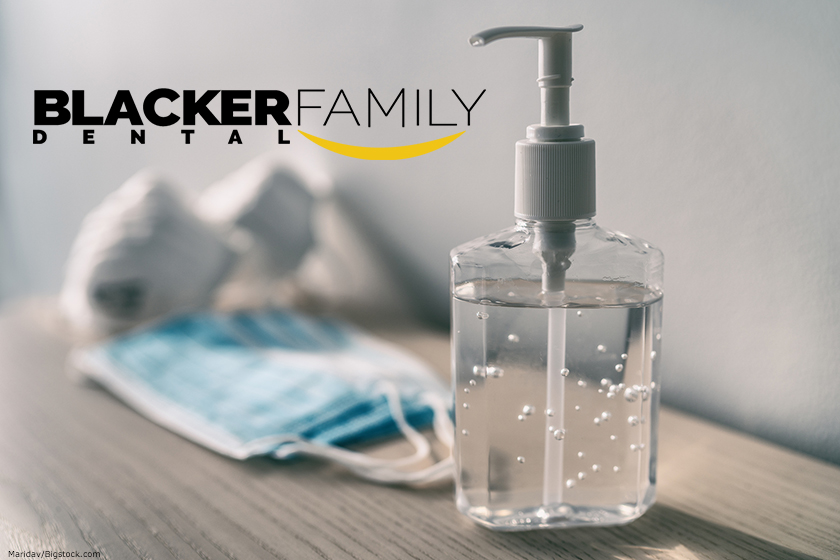 Blacker Family Dental COVID-19 Protocols
To our valued patients,
We understand the concerns about the spread of COVID-19, otherwise known as the coronavirus. We, too, have a heightened level of concern and are taking every precaution possible to minimize its spread and assure that everyone who enters our Kansas City dental office is safe.
We are taking every measure possible to ensure a safe and comfortable environment for our community of patients. These include the following precautions:
All of our patients must check in from their cars by calling our front office when they arrive. We are taking health histories (including a COVID-19 screening) and temperatures on every patient before they are seen.
We have always used "universal precautions" on all patients. This means that we assume everyone may be carrying some kind of contagion. All instruments are either autoclaved, cold sterilized, or discarded.
Rooms are sprayed and wiped down between each patient. We do not allow any congregating in the waiting room. In addition, we have our hygiene patients do a hydrogen peroxide rinse to cut down on any viral or bacterial contagion.
Once per month we have a special cleaning crew in to clean, sanitize, and disinfect our office in addition to our regular cleaning crew.
In short, we are doing everything possible to keep you safe. If you have any further questions, please do not hesitate to call.
Thank you for your continued trust and confidence and your cooperative effort towards maintaining health and well-being for our office and community as a whole.
Drs. Mitch and Kyle Blacker, and Staff
Phone: (816) 763-8400