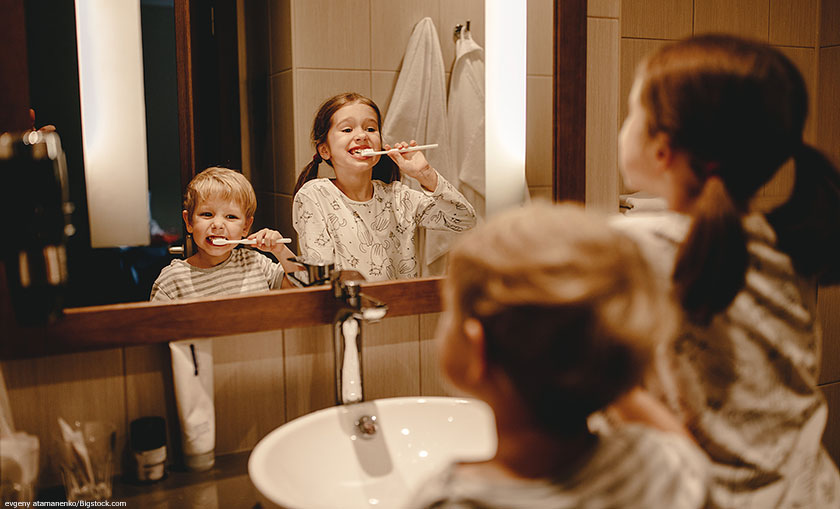 A Dental Care Challenge for the New Year!
The old year is nearly behind us, and we're all thinking of resolutions and goals that can help make our lives better in the New Year! Your Kansas City family dentist thought that it might be a great time to invite all our patients (and everyone else) to a simple dental care challenge that will help keep you and your loved ones in great dental health throughout the coming year!
Dental health is important at every stage of life. From your youngest child to the oldest member of your family, anyone can benefit from this simple "don't break the streak" challenge. How does it work? You simply pick a task that's meaningful to you and your family – and one that's simple enough to do every day – and mark your progress on a worksheet or calendar. If multiple family members are participating, you can share a calendar or checklist and use a different colored highlighter or marker for each member of the family. That way, you can hold each other accountable and cheer one another's progress throughout the year!
The goal is to not break your streak. Take brushing twice a day with fluoride toothpaste as an example. Every day that you do it, you get a mark. You try not to break your streak day after day, month after month. It's a method you can use for just about any habit, but it works especially well for building and maintaining a good regimen of dental hygiene.
It's not just for kids, either. Adults are almost as likely as kids are to skip on brushing or flossing during a work trip or a camping excursion or whatever, so get everyone in the family involved!
For optimal dental health, here's the challenge we recommend:
These are the most important elements of a good dental care routine that you can practice day in and day out. If you want to go the extra mile, you can add other good dental health habits to your challenge, such as using mouthwash, wearing your retainer at night, and so on. And, of course, it's always important to practice good nutrition.
You can use a wall calendar, make your own checklist together as a family, or print out calendars with checkboxes for each activity. You can even keep the kids engaged all year with downloadable activity sheets from the American Dental Association! Use the #DentalCareChallenge hashtag to share your experiences and results on social media.
Good dental care can be lifechanging in many ways, so make this the best year ever for your smile! If you have questions, call Blacker Family Dental at (816) 763-8400 or click here to schedule an appointment today.