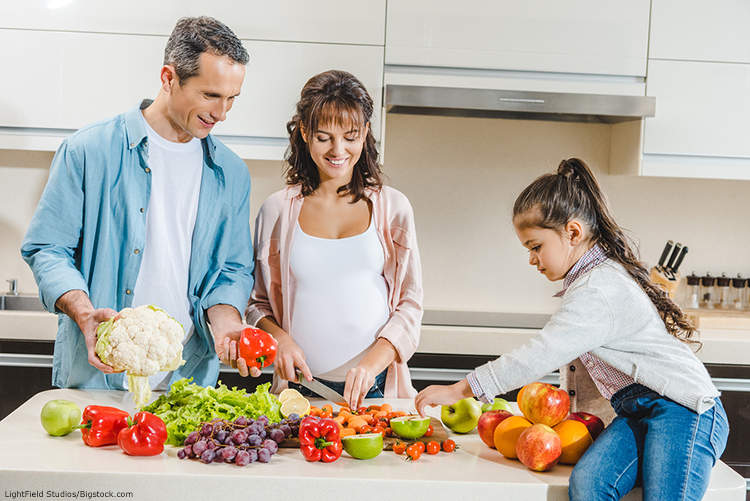 We're Celebrating 'Eat More Fruits and Vegetables Day' all Month!
National Eat More Fruits and Vegetables Day may be a mouthful, but it's also an important event that helps remind us all about the many health benefits—especially for your teeth—of a diet filled with plenty of fruits and vegetables! Created in 2015 by Dole Foods, National Eat More Fruits and Vegetables Day is typically celebrated on May 21, but here at Blacker Family Dental, your Kansas City family dentist, we're celebrating all month long!
Why is your favorite dentist in Kansas City celebrating National Eat More Fruits and Vegetables Day? While fruits and vegetables are great for your overall health, they're especially important for healthy teeth and gums! When kids are home from school during the summer, fruits and vegetables make great snacks to fuel those active, growing bodies as they run and play all day long. Kids may not be immediately inclined to reach for an apple, banana, or stick of celery when they're hungry, but with a little encouragement, you can help your kids find snacks that are healthier than candy bars and sugary sodas this summer.
As we head into the summer months, there are tons of places to buy fresh, delicious produce around the Kansas City area, from farmers' markets to your local grocery store. And once you start cooking with more fruits and vegetables, you'll never want to go back. They add color and texture to your meals, not to mention fiber, vitamins, and minerals. Plus, fruits and vegetables are generally lower in calories than most prepackaged foods, and they can help reduce the risk of some diseases.
As your Kansas City family dentist, one of our favorite things about fruits and vegetables is that they can actually help prevent cavities! Crunchy, high-fiber foods such as apples or celery work like "nature's toothbrush" by stimulating the gums and cleaning your teeth as you eat. They won't ever take the place of a real toothbrush, though, so it's still important to brush and floss every day and make regular visits to your family dentist in Kansas City.
Summer is the perfect time to experiment with some new fruits or vegetables that your family has never tried. Fortunately, fruits and veggies come in an almost infinite variety, so you'll never run out of new things to eat! And if you're not sure how to prepare something, you can always look up fun recipes online. The next time you go to the store or the farmers' market, find something you've never tried before and put it in your cart. You may discover a new favorite food!
Whatever you do, don't wait for National Eat More Fruits and Vegetables Day to add more fruits and veggies to your family's diet. Take advantage of the surplus of delicious, fresh produce that the summer growing season brings, and stock your fridge—and your family's plates—with plenty of healthy fruits and vegetables.
At Blacker Family Dental, we specialize in family dentistry—not to mention dental implants, sleep apnea, and more—and so we appreciate the importance of a healthy diet to good dental health. That's why we're celebrating National Eat More Fruits and Vegetables Day all month long, and it's why we encourage you to call us at (816) 763-8400 or click here to schedule an appointment.