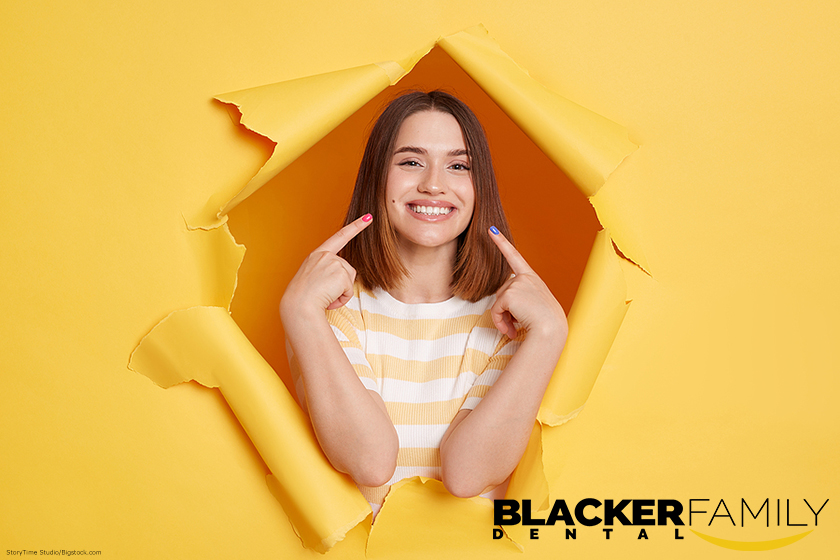 Get the Smile You've Always Wanted with Invisalign
Did you know? Millions of Americans feel self-conscious about their smiles. In fact, in one recent poll, 57% of people said that they covered their mouth when they laughed because they felt insecure about their teeth. At the same time, 82% of people say that the first thing they notice when meeting a new person is their smile. What are we to do if we're feeling self-conscious about our smiles? Not to worry! Blacker Family Dental can help with new Invisalign braces!
What is Invisalign, and how can it help you get the smile you've always wanted? Invisalign offers a clear alternative to traditional braces—literally! These clear aligners boast a myriad of benefits over traditional metal braces. Perhaps the biggest benefit is the fact that they're practically invisible! We'll answer even more of your questions below. If you're interested in checking out Invisalign in Kansas City, MO, just read on!
What Are Invisalign Clear Aligners and How Do They Work?
Invisalign clear aligners are custom-fitted and tailored specifically to the shape of your teeth, so you won't need unpleasant, gummy impressions. They're made of a smooth, transparent plastic that is pleasant to wear and fits snugly over your teeth for maximum comfort. Not only are they more comfortable than traditional braces, they work better, too! Invisalign braces offer quick, reliable results that you can count on. Here's the best part: No one will even know you have them on. Gone are the painful wires or uncomfortable brackets of traditional braces. In their place are comfortable, clear aligners that you can easily remove and replace as needed, such as when you want to eat your favorite meal!
How Long Does Invisalign Treatment Take?
At Blacker Family Dental, we'll get you set up with Invisalign braces that are perfectly fitted to your teeth. We do this by creating a 3D model of your teeth that allows us to work with you to create a treatment plan for your perfect smile. Within two weeks, your custom aligners are ready, and your journey to a new smile can begin! To get the best results, you'll wear your Invisalign braces 20 to 22 hours a day, but you can take them off whenever you need to. Most patients finish their Invisalign treatment within six to eight months, but your Kansas City family dentist will let you know how long you should wear your aligners and will give you any other special instructions that are part of your personalized treatment plan.
Why Should You Consider Invisalign Treatment at Blacker Family Dental?
Here at Blacker, we're proud to be an Invisalign GOLD provider. That means that our dentists receive Invisalign training from national experts. We offer a variety of payment plans and financing options so that Invisalign clear aligners are within reach of any of our patients, regardless of their budgets, and we also accept a wide range of insurance providers. But the best reason to consider Invisalign in Kansas City is because you deserve it. You deserve a smile that makes you feel happy and confident, and Invisalign clear aligners are the best and most convenient way to make that happen. They'll correct crooked or misaligned teeth, close gaps, and rectify crowding. When you're done, you'll have a smile that you love showing off.
If you're ready to start your journey to the smile you've always dreamed of, or if you just want to learn more about Invisalign braces, schedule a free consultation at Blacker Family Dental today. We specialize in Invisalign treatments and are committed to helping you achieve a smile that you'll love. Just give us a call at (816) 763-8400 or click here to schedule an appointment today.