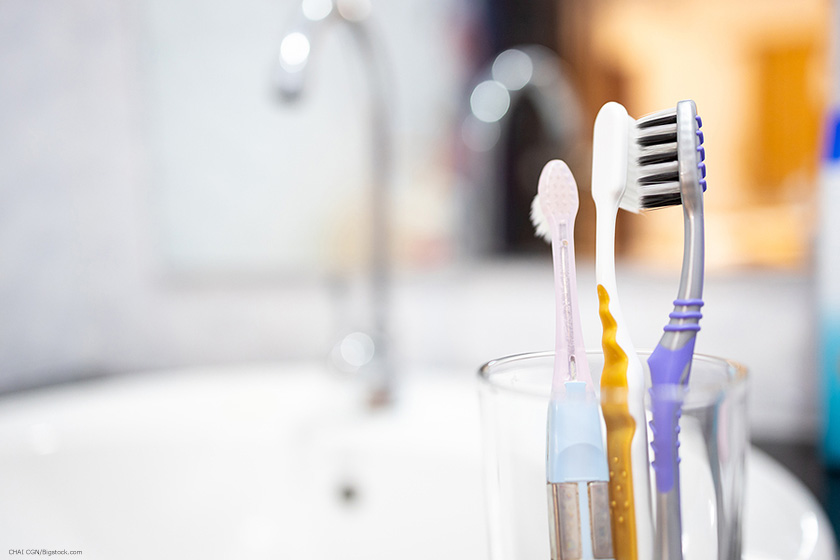 Spring Cleaning Your Dental Health Supplies and Your Smile!
Spring is in the air here in the greater Kansas City area! The weather is beginning to warm up, Major League Baseball is in spring training, and we've already started to see some overly enthusiastic spring-like showers. It's natural that many of us are thinking about spring cleaning. After spending the whole winter cooped up inside, it feels great to throw open the windows, let the sunlight stream into our living spaces, and get to work decluttering and deep-cleaning our homes and offices! As you're doing all that, though, your Kansas City family dentist would like to suggest that you consider spring cleaning your dental health supplies and maybe spruce up your smile while you're at it!
"Hold on a minute," you might be saying. "How do you spring clean your dental health supplies, let alone your smile?" Not to worry. Blacker Family Dental, your family dentist in Kansas City, has you covered. Spring cleaning your dental health supplies is a lot like decluttering just about anything else. It's all about figuring out what you should keep, what you should replace, and what you no longer need.
The changing of the seasons is a perfect time to invest in a new toothbrush or brush head for your electric toothbrush. Those should be changed out every three months or so throughout the year. If you haven't changed your toothbrush or brush head in a while, now's the time. While you're at it, check expiration dates on perishable items like toothpaste and mouthwash, and stock up on floss or anything else that's running low.
You'll find that keeping all of your oral care supplies well-organized will help you to keep up with your good dental health habits more easily. If you have kids in the house, spring is a good time to remind them of the importance of brushing, flossing, and going for regular checkups at your family dentist in Kansas City. In fact, why not schedule their next checkup while you're at it?
Naturally, all of this will help keep your smile looking its best, but there's more you can do to help "spring clean" your pearly whites this season. Blacker Family Dental offers a range of aesthetic dental procedures that can help make your teeth look amazing. Whitening is one of the most popular, of course, and we've got both in-office and take-home whitening options that can help make almost any smile look good as new.
It doesn't stop there, either. Crowns can cover up damaged or stained teeth, while other procedures might help to straighten an uneven smile. If you have questions or concerns about your smile, Blacker Family Dental in Kansas City has answers, and we're here to help you with all your dental health needs, from checkups to cosmetic dentistry to treatment for sleep apnea. Just give us a call at (816) 763-8400 or click here to schedule a dental appointment today and let us help you "spring clean" your smile!