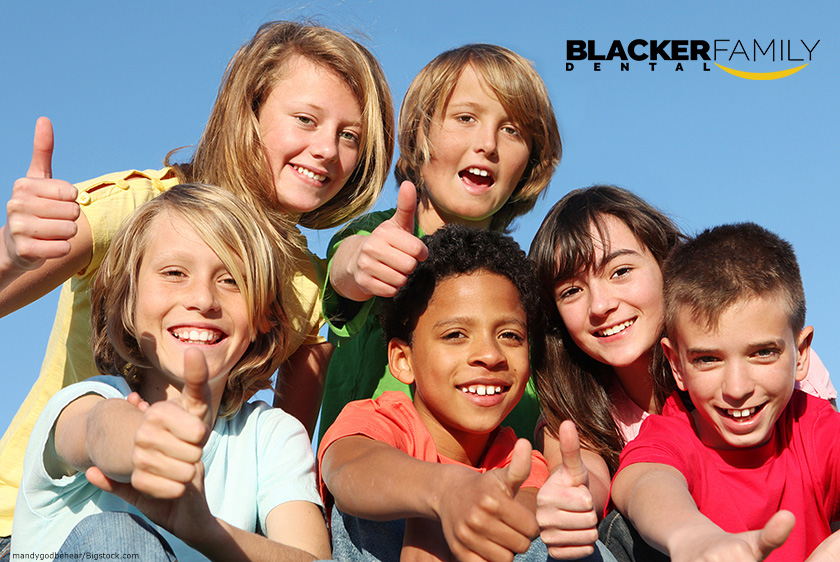 Summer Dental Health Tips to Help Keep Your Smile Looking Great!
Summer weather means fun in the sun for most of us here in the Kansas City area. School's out, pools are open, and summer vacations are in full swing. There's plenty to do to have fun (and cool off) around Kansas City, but don't get so busy that you neglect your dental health this summer. In fact, warm weather brings with it some unique dental health concerns, and your Kansas City family dentist has assembled a list of a few key things to watch out for to keep your smile looking (and feeling) great all summer long!
1. Dehydration
Staying hydrated during the summer months is important for all sorts of reasons. Dehydration can be dangerous and increase your risk of heat stroke and other serious ailments. But did you know that staying hydrated is also good for your teeth? When you dry out, so does your mouth, and your saliva acts as your mouth's first line of defense against bacteria. Fortunately, staying hydrated is easy: Just drink plenty of water!
2. Chewing Ice Cubes
Seriously, don't do it! When you're drinking that ice-cold water to stay hydrated, resist the temptation to chomp down on an ice cube or two. It may not seem like much, but ice cubes are hard enough to actually crack your teeth. Even if they don't, chewing on them will wear down your enamel and leave your teeth more susceptible to cavities and other damage.
3. Sweet Treats
Speaking of cavities, summertime is full of sugary foods and beverages that tempt us all, but you'll want to keep sweet treats to a minimum. Summertime brings lots of tempting treats, from ice cream to sugary sodas and sports drinks, but too much sugar is bad for your teeth, and cold food and drink can exacerbate tooth sensitivity.
4. Skipping Your Routine
With pool parties, summer sports, and family vacations, it's easy to get caught up in all the fun and activity of the summer and let some of your usual daily routines slide. You shouldn't let your oral care regimen go, though. Brushing and flossing (and trips to see your Kansas City family dentist) are just as important in the summer as they are all the rest of the year.
5. Sports Injuries
Whether you (or your kids) are playing in a summer league or just tossing the frisbee around the back yard, staying active is great for your health, but it carries added risks for your teeth. Take care this summer and always wear proper protective gear. If you're doing something that could result in a dental injury (such as playing a contact sport), you'll want to wear a properly-fitted mouthguard.
Those are a few of the key things not to do this summer in order to keep your smile looking and feeling great. Here's one thing you should do: Make your back-to-school dental cleaning and checkup appointment early. Sad as it is, summer will be over before you know it, and it's a good idea to see your Kansas City family dentist for that cleaning and checkup before it's time to pick up the books and head back to class.
Whether you're getting fitted for a mouthguard, treating a dental injury, or just scheduling that back-to-school checkup, Blacker Family Dental in Kansas City, MO is here for you. Just give us a call at (816) 763-8400 or click here to schedule an appointment.