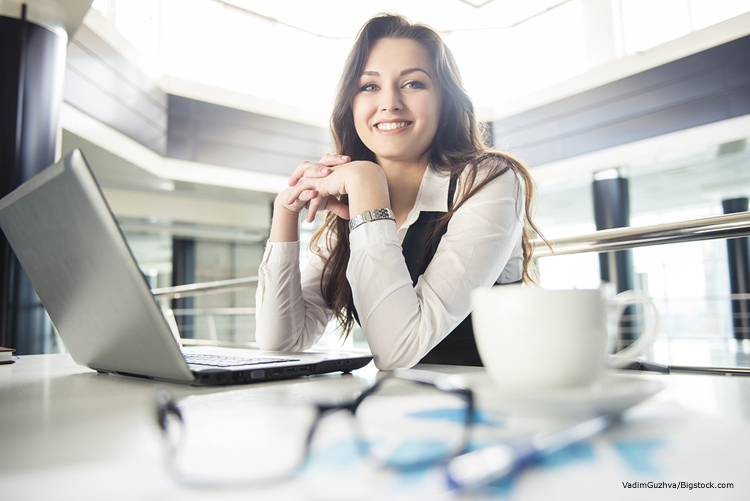 Confidence and Your Career: How Cosmetic Dentistry Can Help
Every day scores of Americans are looking for a new job, be it a first job out of college or in pursuit of a career opportunity, better pay, or just a change. And even those of us who already have jobs that we love are always on the lookout for a raise or a promotion. But did you know that top experts say that smiling during an interview can help you land that dream job or snag that big raise?
It's true. And the key to a successful smile during a job interview or a salary negotiation is confidence. Research has shown that "maintaining a confident and motivated outlook can have a positive effect on the job pursuit," whether it's for a new job straight out of college or to get that big promotion you've been gunning for. And what says confidence more than a bright, healthy smile?
In fact, according to some experts, smiling even helps on phone interviews by changing the pitch and tone of your voice, which allows the interviewer on the other end of the line to "hear your smile." This is because the act of smiling actually changes the shape of your vocal cavity, changing how you speak. If a smile can do that over the phone, imagine how powerful it must be in person!
Smiles are often the first thing that we notice when meeting someone for the first time, and if you're less than confident in your smile, you may feel like you're at a disadvantage when you walk into an interview. Fortunately, cosmetic dentistry can help!
Sadly, most of us don't have the kind of naturally perfect smiles that we would like. That's where a visit to your cosmetic dentist in Kansas City comes in. Many people think of cosmetic dentistry in the context of teeth whitening, but that's only one of many services that cosmetic dentistry can provide. A cosmetic dentist in Kansas City can help bring your teeth into better alignment, repair or conceal cracked, missing, or discolored teeth, and give you the beautiful, assured smile that you've always wanted. And that's bound to help you feel more confident when it comes time to go after that next job or promotion!
Here at Blacker Family Dental in Kansas City, MO we love every aspect of treating our patients and helping them to enjoy better overall dental health, but there's no part of the job that Dr. Blacker finds more rewarding than helping people to beautify their smiles and gain new confidence. So if you're looking for a cosmetic dentist in Kansas City, don't hesitate to contact Dr. Blacker and ask what you can do to give yourself a brand new smile in time for that next job interview! Call (816) 763-8400 or click here to schedule an appointment today.