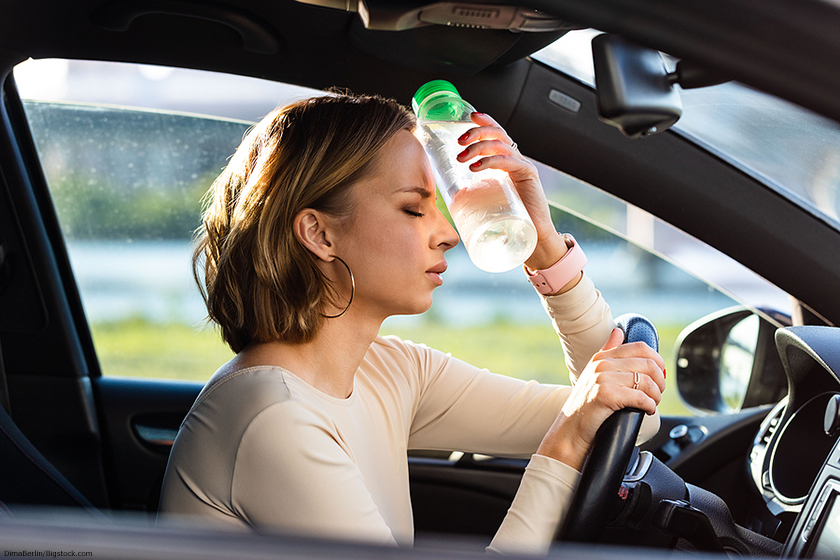 Can Hot Summer Weather Compromise Your Oral Health?
The Dog Days of Summer are right around the corner. Here in Kansas City, we know we're going to have hot, humid weather until at least the end of August. It's the time of year when most of us are doing our best to protect ourselves from the worst of the summer heat – staying indoors when we can, applying plenty of sunscreen when we do go out, and trying not to overexert ourselves – but we may forget to take our oral and dental health into consideration while we're at it.
The fact is, hot weather can have an effect on our dental health just as easily as it can on our overall condition. Knowing how – and what to do about it – can be a lifesaver as the temperatures creep up. Here are some tips, approved by your Kansas City family dentist:
Stay Hydrated. With Water. Sure, you probably already know how important it is to stay hydrated, especially as the temperatures continue to rise. But it's also important to know that the best way to stay hydrated is to drink water instead of sugary sports drinks, soda pop, or beverages that stain your teeth. Alcohol actually contributes to dehydration, so go easy on those adult beverages at the BBQ and maybe have a big glass of water between them.
Keep the Lip Balm Handy. You've got sunscreen for the rest of your skin, but don't forget your lips the next time you go out. Lip balm keeps your lips from drying out, and one that has an SPF of 15 or more will protect your lips from the sun's damaging rays. The skin around your mouth is particularly thin and sensitive, so it's also especially vulnerable to heat and sunlight.
Don't Chew the Ice Cubes. Nothing cools you off like a tall, cold glass of ice water. No matter how tempting it seems, though, avoid chewing on those ice cubes! Ice cubes are actually hard enough to damage the enamel on your teeth and even cause chips or cracks. Chewing on ice can be really satisfying, but it's not worth a cracked tooth.
Go Easy on the Sweet Treats. We all crave quick energy when we're feeling sapped by the heat, and on a scorching summer day, ice cream, popsicles, and other cold, sweet desserts can sound awfully refreshing. Unfortunately, they're also bad for your teeth. They encourage tooth decay and exacerbate tooth sensitivities.
Wear a Mouthguard. Even if your or your kids aren't playing any summer sports this year, it's a good idea to wear a properly fitted mouthguard to protect against oral injuries when you're engaged in physical activity. That includes splashing around at the swimming pool! A slip or fall can result in a cracked tooth or a missing one, so it pays to be safe.
Schedule a Dental Cleaning and Check-Up. It's especially good to get your regular visit to your Kansas City family dentist in before the school year starts or before you and the family embark on that big summer trip. Fortunately, Blacker Family Dental is here to help!
Dr. Mitch Blacker has been offering Kansas City family dental care for more than 30 years, and we're proud to offer all the dental options that your family needs. Just give us a call at (816) 763-8400 or click here to schedule a dental appointment in Kansas City.