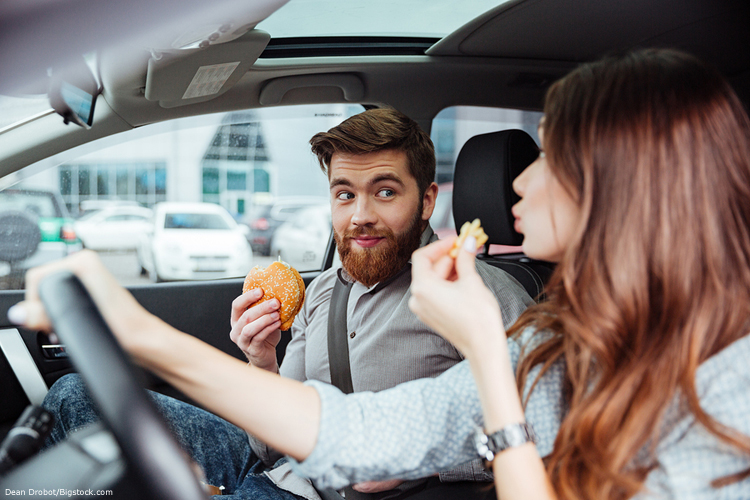 Good Oral Health Care Tips and Tricks for People on the Road
When we talk about being "on the road," we may mean a lot of different things. Sometimes we're referring to people who travel for business, spending a lot of their time not merely on the actual road, but also traveling across the country from airport to airport, taxi to hotel, grabbing a meal wherever they can arrange it, and ready to show up for that business meeting with a bright, cheerful smile. Sometimes we mean someone whose work requires them to go from one location to another in and around Kansas City, meeting with clients, dropping off packages or supplies. It can even be a busy parent who is juggling work and school, soccer games and music lessons, and trying to also find the time to grab some nutritious food along the way.
Some people are on the road most of the time, while others just hit the road when it's time to take a family vacation or a camping trip. If you're headed from Kansas City to Disneyland or anyplace else this spring break, you and your family will probably be stopping for meals along the way. Whatever has you on the road, chances are it causes your daily routine to be interrupted. It can be hard to find a time and place to stop and brush your teeth after grabbing a meal on the go. But that doesn't mean that dental hygiene and preventive care are any less important—they're just a little more logistically challenging.
Fortunately, you can keep up your dental care regimen even when you're away from home with a little planning and a few tips from your friendly Kansas City family dentist. If you're taking a short trip or don't have the room to pack your regular toothbrush, mini disposable toothbrushes can provide a great on-the-go solution! Travel-size bottles of mouthwash can also help provide a quick dose of fresh breath when you're on the road. Even when you can't brush after a meal, chewing sugarless gum (especially gum with the ADA seal) is the next best thing! And you can always pick up some disposable flossers and keep them in your wallet or purse. Your local grocery store or pharmacy probably has a big selection of travel-sized dental hygiene supplies, so stock up before you hit the road. Just set aside anything you have left over when you get back for the next trip!
And of course, it goes without saying that you shouldn't let your diet slip too much when you're on the road. Travel can be stressful and tiring, and it's all too easy to pick up junk food and sugary drinks at the service stations along the way. But eating right while you're on the go will not only help prevent tooth decay, it'll also help you reach your destination feeling energized and healthy.
At the end of the day, keeping up good dental hygiene habits while you're on the road is just as important as practicing preventive care in Kansas City. It'll help your teeth and gums stay healthy, and also keep you from ending up with a bad case of "road breath" or showing up at your meeting with a piece of parsley stuck between your teeth. So even when you're on the road, brush when you can (and at least twice a day), floss every night, and build in some ways to take care of your teeth and gums in between.
If you need any more advice or just want to schedule a check-up before your next road trip, call Blacker Family Dental in Kansas City, MO at (816) 763-8400 or click here to request an appointment.