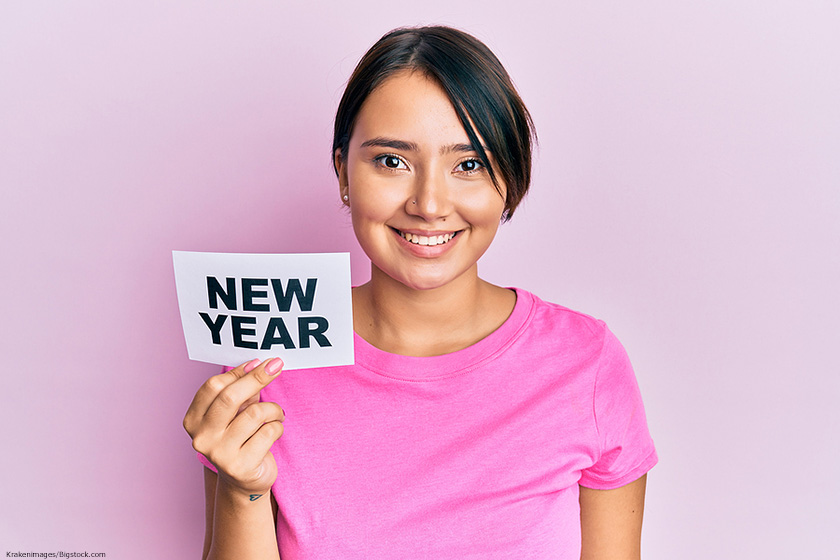 New Year, New Smile, and a New You!
What were your New Year's resolutions this year? Get in shape? Spend more time with the kids? Take up a new hobby? The beginning of a new year is the perfect time to start making the changes that we've been meaning to make for a long time, and that can include making changes to our smiles!
Did you know that more than half of all Americans are self-conscious about their smiles? Studies tell us that our smiles are the first things that people notice about us, and a confident smile is one of the best ways that we can make an impression. If you're one of the 61% of Americans who wish they could change something about their teeth, now might be the perfect time to talk to your Kansas City family dentist about making a change.
In fact, you may be surprised at the things about your teeth you can change. That same survey suggests that whiteness is the number-one concern among Americans who are unhappy with their smiles, with crookedness, gaps between teeth, and receding gums also topping the list. The good news is, many (if not all) of these issues can actually be treated with a little help from your family dentist in Kansas City!
Hard to believe? It shouldn't be. When it comes to cosmetic dentistry, the last few years have seen a lot of exciting new developments. Teeth whitening remains by far the most popular among the many offerings available. With both in-office and take-home whitening options, there's a tooth-whitening program to fit about any lifestyle, leaving you with a brighter, whiter smile in no time!
Of course, that's not all. If you're among the many Americans who're concerned about gapped or crooked teeth, your dentist has numerous options available to help, including Invisalign clear aligners that can help straighten and align your teeth more comfortably (and less noticeably) than ever before. Even better, Invisalign clear braces can be removed when you eat or otherwise need a break!
If you have chipped or cracked teeth or stains in a particular spot that a tooth whitening treatment might not be able to resolve, ask your dentist about colored fillings, inlays, or onlays that can help to cover up trouble spots and make your smile look as good as new.
Whatever your concerns about your smile may be, there's no reason to face another year of covering your mouth when you laugh or trying to remember to smile with your mouth closed. Take the first step and let us help you be proud to flash those pearly whites! Whether you're worried about the color of your teeth, gaps, crookedness, receding gums, or any other cosmetic concerns, schedule a visit to talk with your Kansas City family dentist today, and see how we can help.
Of course, keeping your smile looking its best is a team effort. It means brushing and flossing every day while also making regular visits to see your Kansas City family dentist. Whether you need a checkup or want to talk with us about how to make your smile one you're proud to show off in the new year, just call Blacker Family Dental at (816) 763-8400 today or click here to schedule an appointment.