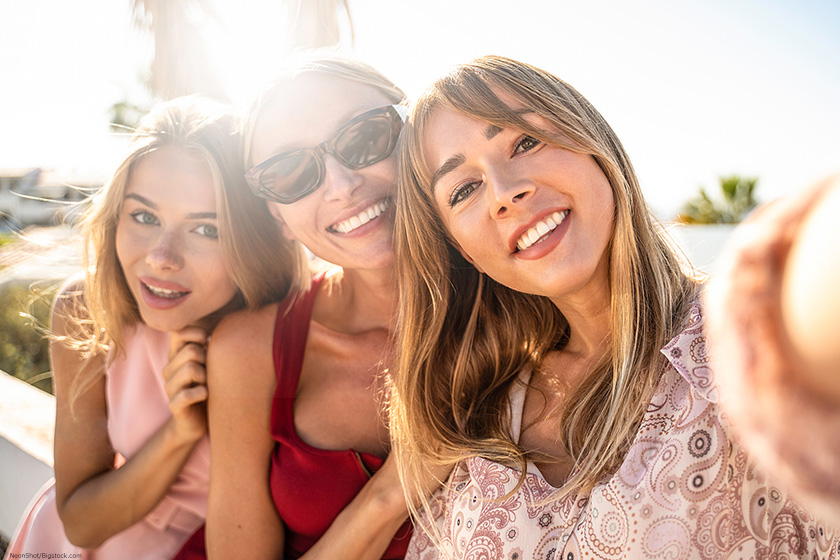 Teeth Whitening for Fun in the Sun This Summer
Summer in Kansas City means fun in the sun! Whether you love to get in a game of flag football, take your bike out for a long ride, head out to Kauffman Stadium to catch a Royals game, or just play fetch with your pup in the back yard, it's great to get outside and enjoy the weather. Let's face it: Winters in the Midwest can feel long and cold, and when the summer finally comes, we want to get out and make the most of it!
Many of us take family vacations during the summer so that we can take in the sights and sounds of a new place and hit some tourist attractions. All of that fun means lots of smiles and, in many cases, lots of photographs. While summer may not be the time when we think of things like class photos or holiday pictures, it's a time when we're often being caught in candid photos, where we're at our most genuine.
Those may be the smiles you remember the most. They're the ones where no one told you to say "cheese," because you were just smiling because you were happy, satisfied, and having a blast. Chances are, you'd like those smiles to look their best. After all, you probably feel your best in that moment when you're just enjoying yourself and having a good time. Why not let your smile reflect that, so when you look back at those pictures in a month or a year, there'll be nothing to mar that fond memory?
Fortunately, your family dentist in Kansas City can help! A simple visit to our office can start you on your way to that bright, healthy smile that truly reflects how happy and relaxed you feel. How do we do it? Teeth-whitening procedures have come a long way in recent years, and they're now simpler than ever before. In fact, they're the most popular form of cosmetic dentistry around!
At Blacker Family Dental in Kansas City, we offer both in-office and take-home teeth-whitening options. Whichever option you choose, they both work through a similar mechanism, using a form of peroxide to allow oxygen molecules to penetrate your teeth. These help to break down the particles that are causing discoloration, returning your teeth to their natural state! Even better, because this is all happening on a molecular level, you may see changes in as little as a few days!
When you come see us, we'll discuss which option is best for your needs and lifestyle. We'll set you on the path toward the bright, healthy smile that you want, so you'll be ready for all those photos and all those memories of fun in the sun this summer!
As your family dentist in Kansas City, MO, Blacker Family Dental offers everything from teeth whitening and other cosmetic dentistry to dental implants, sleep apnea treatments, and much more. Whether you're hoping for a whiter smile or just need a regular check-up, call (816) 763-8400 or click here to schedule an appointment today!